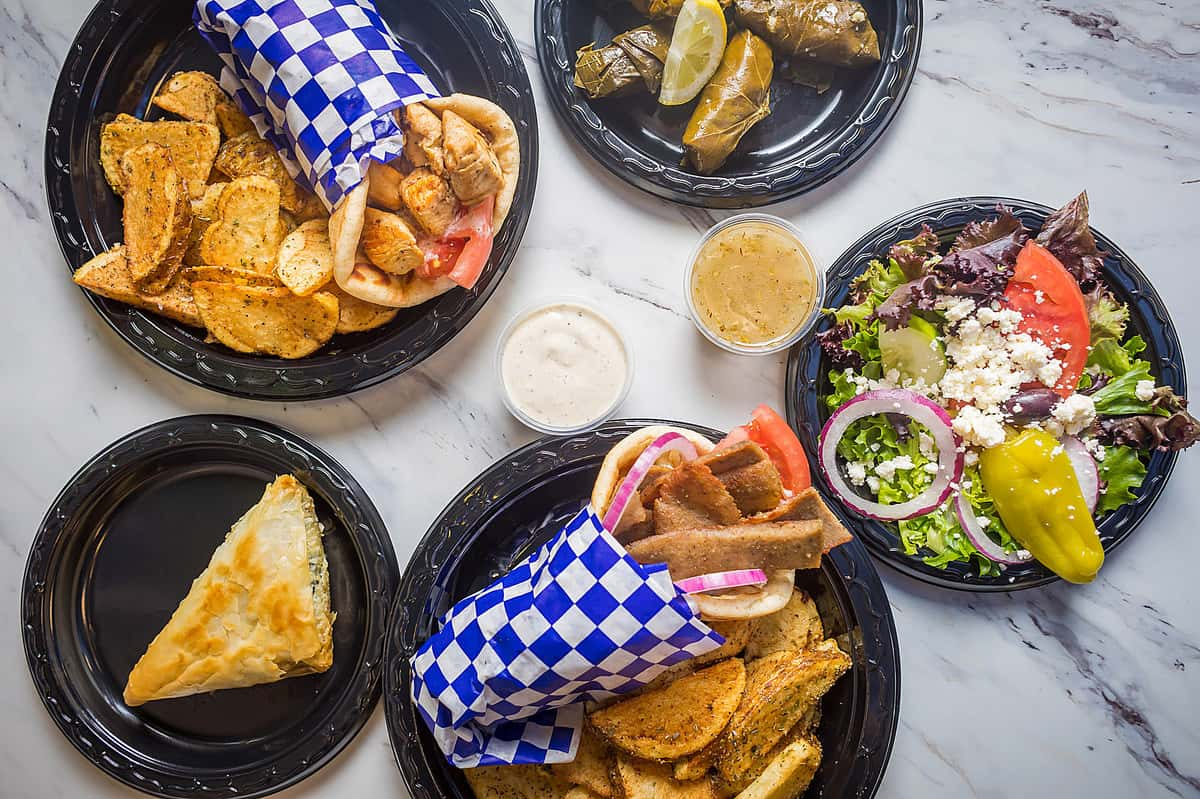 Articles and Videos
Media Reviews
People who eat and write about it for a living must know what they're talking about, right?
"One of my favorite quick-gyo restaurants"
Independent Restaurant Review, May 2014
"Our latest big fat Greek obsession."
Jezebel, August 2012
"Deliciously addictive."
Epicure Magazine, April 2012
"The story of the first Grecian Gyro meshes ingenuity with American opportunity."
Atlanta Journal-Constitution, February 2011
Best of Atlanta: Best Lunch Spot and Best Dessert
Citysearch Atlanta, September 2010
"Like a Greek kitchen scientist, owner Nick Koulouris concocts the tangy, to-die-for secret sauce the staff drizzles over potatoes."
BravoTV.com, 2010
"If you like good stuff on the lips and not on the hips then surprise yourself with a lunchtime at Grecian Gyro."
Skirt!, August 2010
"The pita bread was so soft and heavenly, I couldn't decide to eat it or take a nap on it."
Sunday Paper, July 2010
"After one bite of Nick's delicious and heavily-sauced gyros, you'll start to crave them daily."
Not For Tourists, April 2008
"Best gyros, fast, friendly service and reasonable prices."
CityVoter, August 2007
"The best gyros I have ever eaten ... simply wonderful!"
Creative Loafing, 2007
"A cut above what you'd find at any of the chains."
Atlanta Journal-Constitution, 2006
"Deliciously Greek to fans of genuine gyros."
Atlanta Journal-Constitution, 2002
"A genuine family restaurant serving unpretentious, inexpensive food of uncompromising quality."
Atlanta Journal-Constitution, 1998
"Not only the best gyro sandwich in Atlanta, but also arguably the best pita sandwich in the city."
Atlanta Magazine, 1997
Best of Atlanta: Best Gyro
Atlanta Magazine, 1992
"Gyro heaven."
Creative Loafing, 1991
"The secret may be in the sauce."
South Fulton Extra, 1989