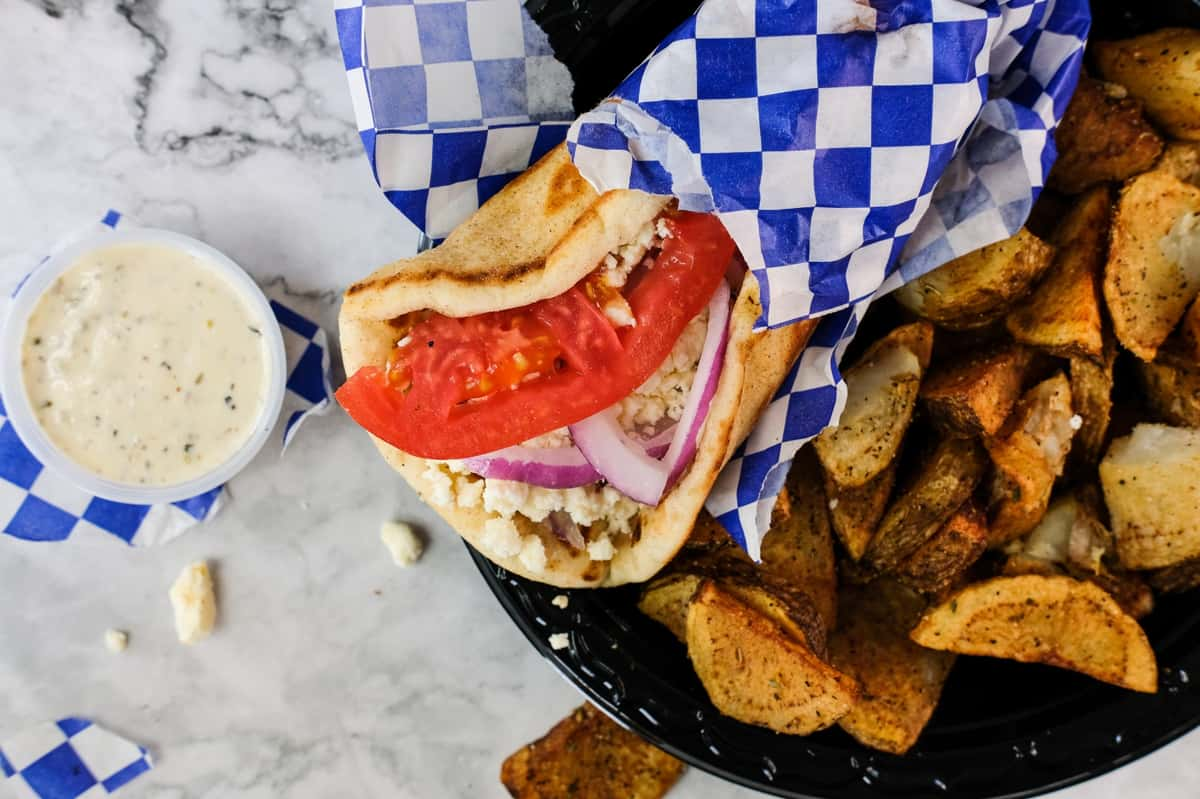 Questions and Answers
Franchising
Q&A
Why should I choose Grecian Gyro?
A fresh Greek franchise concept, Grecian Gyro stands out among the tired fast food options, offering a unique, nutritious, and affordable alternative. Per the demand for more locations from our customer base, we are growing through franchising and giving individuals the opportunity to share in our years of positive brand recognition. Franchisees benefit from our time-tested recipes, high standards of quality, purchasing power, simple operation, and our smart business model. Through the addition of ambitious, motivated franchise partners who share in our values as well as our vision, we are growing Grecian Gyro into a successful franchise system with a following of loyal, happy customers.
How much is the franchise fee?
The franchise fee is $35,000 per restaurant unit.
What is my initial investment?
The estimated initial investment, including your franchise fee, is $100,000 - $363,000.
How much are the royalties?
The royalty fee is 5% of gross sales, along with an advertising contribution of 2% of gross sales that goes toward system-wide marketing and promotions. An additional 1% of gross sales goes toward local marketing to promote your Grecian Gyro restaurant; this fee is not paid to Grecian Gyro corporate.
Is there a training program?
Yes. Before opening your restaurant, Grecian Gyro corporate provides franchisees with comprehensive training that will prepare you for the operation and management of your franchise, including business management, restaurant operations, and staff management. Your training will be conducted by company executives, seasoned managers, and even the company founder, Nick.
What kind of support will I receive moving forward?
Our team supports franchisees during the initial phase with site selection, construction and training, and on-site support during the first days of operation. Moving forward, our comprehensive, user-friendly Operations Manual will serve as an effective guide to managing your restaurant. In addition, we will provide continuous support to franchisees with marketing and advertising, menu development, quality control, and operations support. Bottom line, we are invested in your success and will ensure that no franchisees are left to fend for themselves.
How do I select the right site?
Site selection is one of the key factors of success in your franchise. Upon signing your franchise agreement one of our franchise partners, along with a qualified real estate agent, will help you through the process of selecting the ideal site. Grecian Gyro offers franchisees the flexibility to retro-fit their restaurant, resulting in an affordable build-out and low overhead.
May I open more than a single unit?
Yes. You are encouraged to open more than one restaurant by signing a development agreement for multiple units. You will have the opportunity to select your territory, and at that time we will agree on the number and timetable for opening your stores. We encourage you to partner with us and build your own mini-empire of stores!
How do I get started?
The first step in opening your own Grecian Gyro is to complete and submit the Request for Consideration. There is no fee or investment required to submit, and you are under no obligation. After submitting your application, a member of our team will be in touch to answer your questions and help you along your path to becoming a Grecian Gyro Franchise Owner!